HS 1900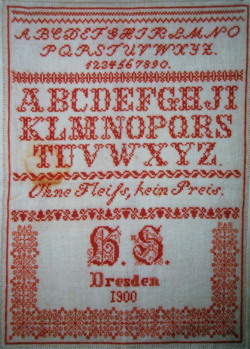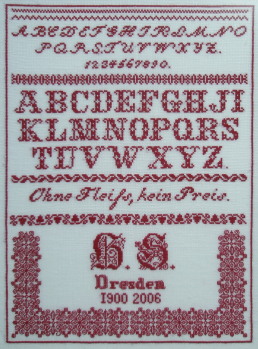 Probably, HS had also handed in her sampler as one of 30 parts when passing her exam as a teacher at a vocational school in 1900, like Gabriele Geyler from Königswartha and Jenny Haemsch from Bautzen did four years later.
I'd like to thank warmly the friendly staff of the Saxon Folk Art Museum, Dresden for the chance to present this textile work of art. It is one of three Dresden examination pieces (inventory number B 208), measuring 48 cm x 35 cm.
HS worked her narrow border of small filigree "stars" which produce impressions of ice crystals.