Rachel Wilson 1818
19th Century | Great Britain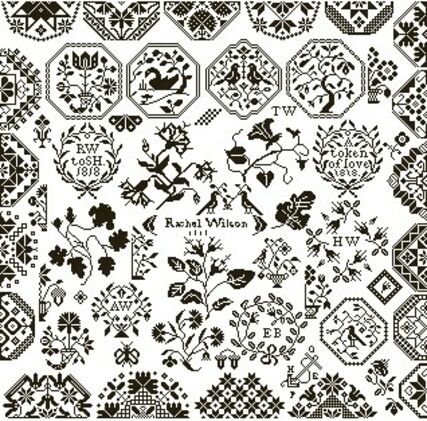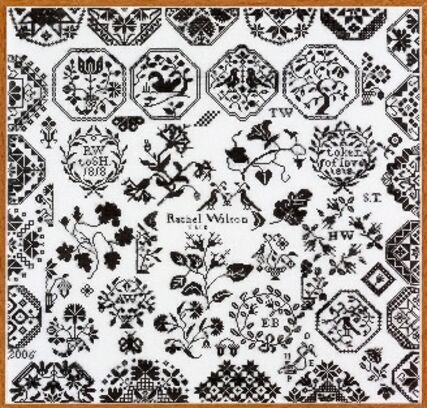 Rachel Wilson, born October 13, 1804 in the neighbourhood of Cambridge, made her sampler at the age of 14 years, while she was attending the Ackworth School in Yorkshire, England. Her mother - Hannah Hicks - had already gone to this school. Hannah's sampler is dated 1790 and it is worked with polychrome silk threads.
Rachel's sampler is dedicated to her classmate and friend "SH ". 19 half-medallions form the border. Within this frame she has harmoniously arranged a large number of motifs, representative for Quaker needlework, such as wreaths, octagons, stylized plants and birds. The anchor is surrounded by capitals forming the word "HOPE".
Rachel's sampler has the original size of approx. 31 cm H x 32.5 cm W and it is in private ownership.
Crosses: 318 x 310
Size: 45 x 44 cm
Stitches: Cross stitch, gobelin stitch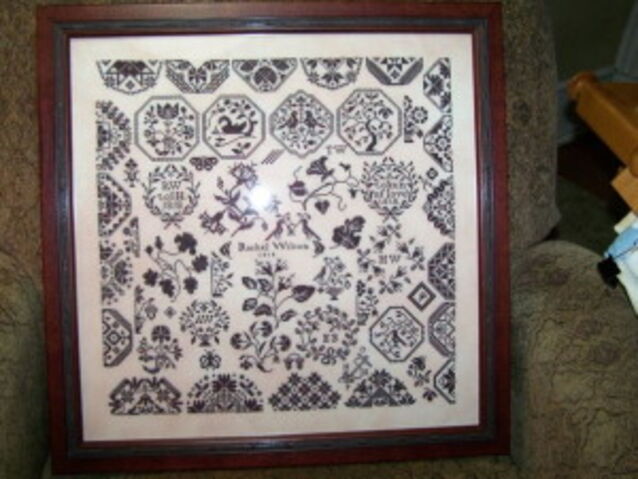 Karen Bugg stitched her Rachel on Lakeside Linen 40 ct strawflower with Vikki Clayton's Midnight Madness.
---
back