Metta 1848
19th Century | Germany
More than 100 Rosettes!!!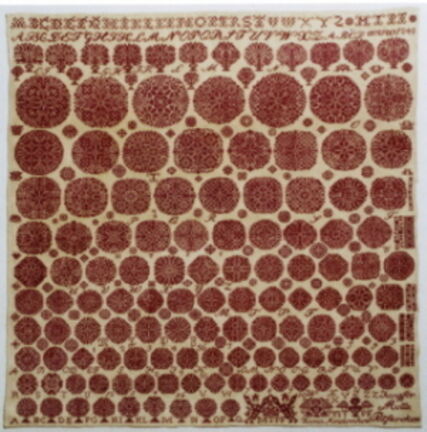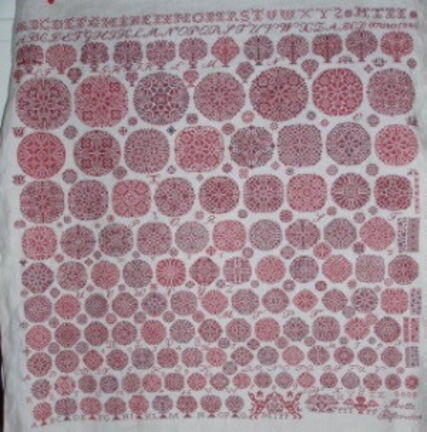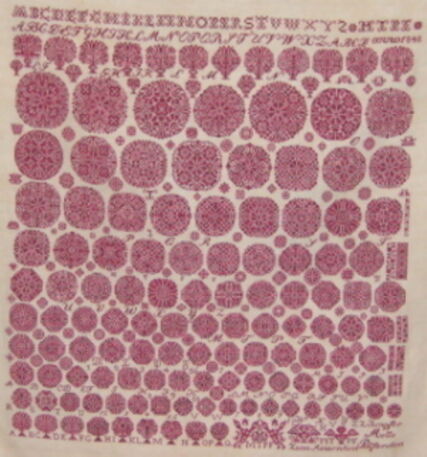 160 years ago, Virgin Metta Putfarcken - like many girls at that time – wrote a kind of "application" in form of a sampler – to win the favour of a future husband. Transferred it could read:
I come from a very good family (because I use the finest silk and a large piece of fine linen),
I am well-educated (because I can read and write and I know an infinite variety of traditional patterns),
I know the traditions of the Vierlanden area (and I shall sumptuously embroider the dowry and the clothing),
I am extremely patient and fine in work (and I work until the very end),
I'm balanced and harmonious and
I'm something special - unique (so far no girl has chosen the colour RED for her sampler).
This visible evidence of female virtues and artistic skills was presented with pride to the family and was regarded - in addition to the property and the birth - as a very personal statement of a marriageable girl. We do not know whether Metta was successful on choosing a partner.

Metta's sampler (original size 52 x 52 cm) came to the museum by a private purchase only 60 years after making (inventory number 1909, 237). The family name PUTFARCKEN has existed at Altengamme, Vierlanden since 1564.
The Museum of Hamburg History has a unique collection of Vierlanden samplers – even coloured ones! "Metta 1848" is a gorgeous work. I am happy about being able to present her.

Without the great and trusting support of Mrs. G. Hildebrandt – the museum's textile restorer – I could not have seen these beautiful pieces. Therefore, I especially would like to thank her – even in this way.
Crosses: 461 x 489
Size: 65 x 69 cm
Stitches: Cross stitch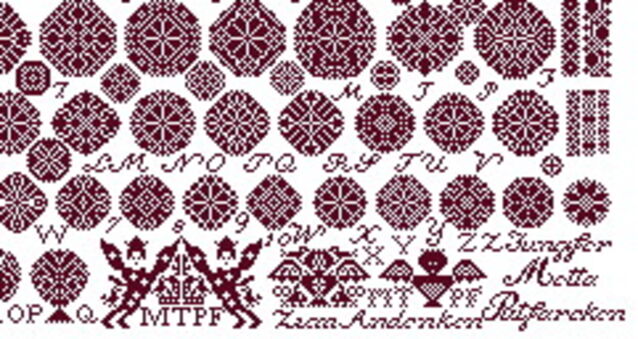 There is a Vierlanden sampler dated 1811 from a girl named METTE Putfarcken 1811 at the Victoria & Albert Museum in London (inventory number T 23 - 1940).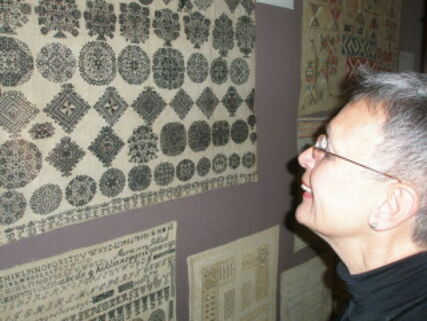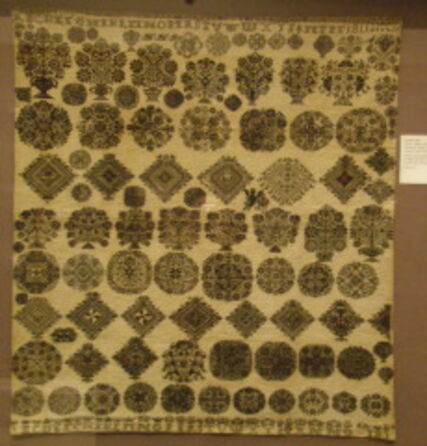 ---
back