Hannah Smith 1802
19th Century | Great Britain
"A TOKEN OF LOVE", Ackworth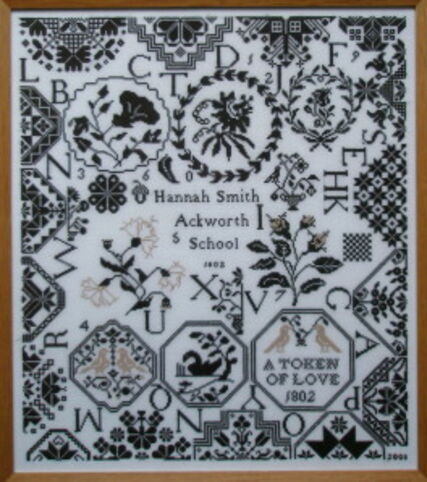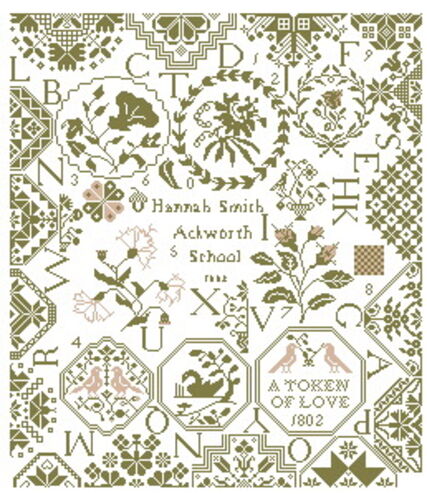 In 1797 little nine-year-old Hannah Smith from Huddersfield came to Ackworth as a pupil. As a miss, she left school five years later.
Maybe Hannah has executeded her lovely sampler as a final textile project and dedicated to someone as a "Token of Love". A beloved family member, a close friend? She certainly knew Hannah Wallis and Sarah Swinborn, who dated their beautiful samplers in 1802, too!
Hannah's wool and linen ground is rather coarse and irregular woven, so the original piece seems almost square (about 47 cm height, width approximately 46 cm). The dark green silk yarn has faded at randomly scattered and large-scale spots over more than 200 years. Hannah loosened her embroidery with a few cream-coloured accents. A complete alphabet and a row of numbers were skilfully placed wherever space permitted.
The original is privately owned.
Crosses: 249 x 286
Size: 35 x 40,5 cm
Stitches: Cross stich, gobelin stitch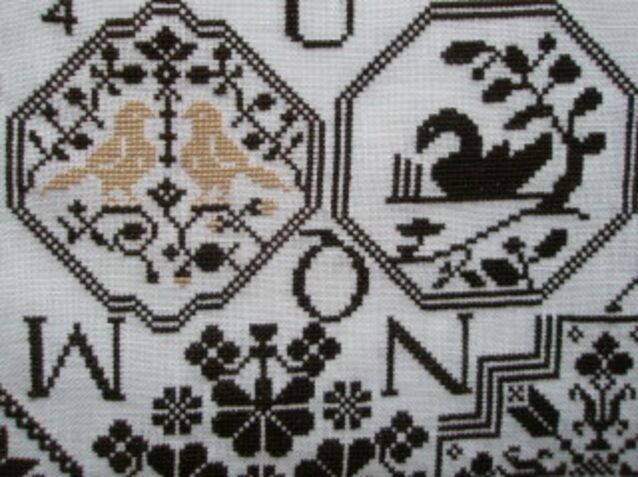 ---
back