Gardryth 1831 large
19th Century | Germany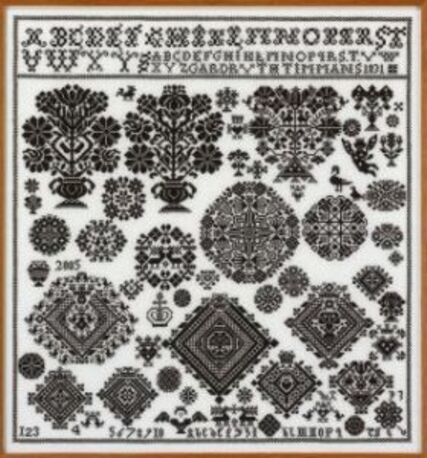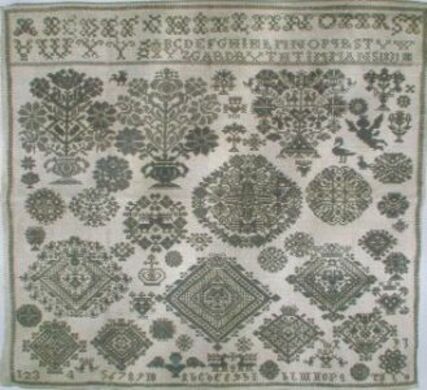 Gardryth Timmans from the Vierlanden area stitched two samplers in the year 1831.
They found a home in two different museums. The first and smaller piece is held by the Bomann Museum in Celle, the more elaborate second piece here was found in Schleswig-Holsteinisches Landesmuseum in Schleswig. Some motifs of the "predecessor" can be found: the swan, the deer in the wreath, the cock.
There are other items from the Timmann family in various museums. The Altonaer Museum in Hamburg owns two chair cushions worked by Mette Timmann in 1852, the German Sampler Museum in Celle displays in its Vierlanden showcase a pillow embroidered with black rosettes of "Lena Timmann anno 1856", and the Tailoring Mindt in Neuengamme, Vierlanden produced pew cushion patterns for "Herrmann Timmann 1835".
Many thanks to the staff members of Schleswig-Holsteinisches Landesmuseum Schleswig for sending me photos and for their kind support.
Crosses: 297 x 311
Size: 42 x 44 cm
Stitches: Cross stitch, back stitch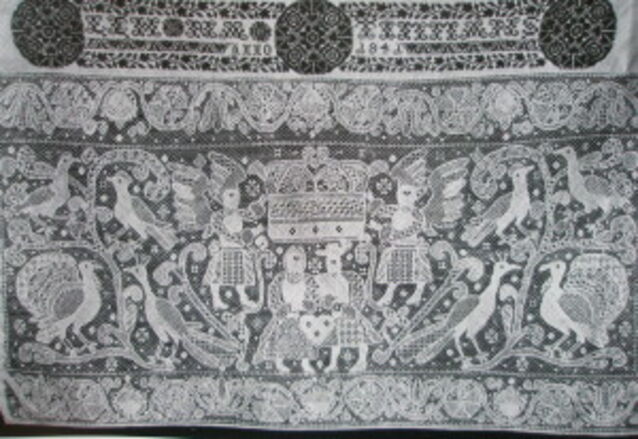 ---
back