Friederike Henkel 1853
19th Century | Germany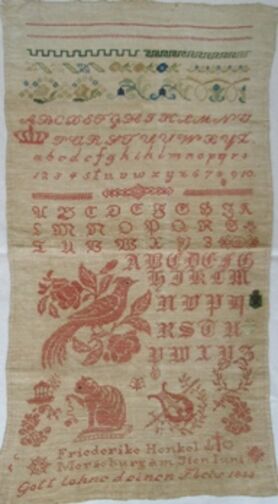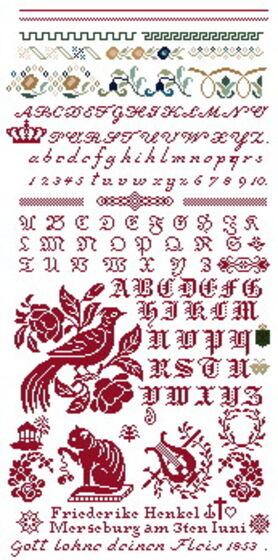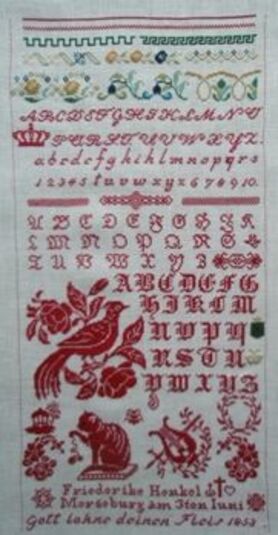 The romantic Biedermeier period (1815 - 1848) is over, but Friederike has begun her elongated sampler with some beautiful remnants of silk colours.
Friederike's sampler lives of the dichotomy that the Biedermeier period with beautiful silk colours temporarily revived again (in the borders) and that school exercises in Turkish red began. She peacefully combined bird and cat on her sampler, in addition to flowers, a small temple, lyra and alphabets. "May God reward your hard work!"
Friederike Henkel from Merseburg finished her sampler on June 3, 1853. It belongs to the collection of Kulturhistorisches Museum Schloss Merseburg, it is 33 cm wide and 58 cm high. I am pleased to present Friederike's piece to you.
Crosses: 168 x 340
Size: 24 x 48 cm
Stitches: Cross stitch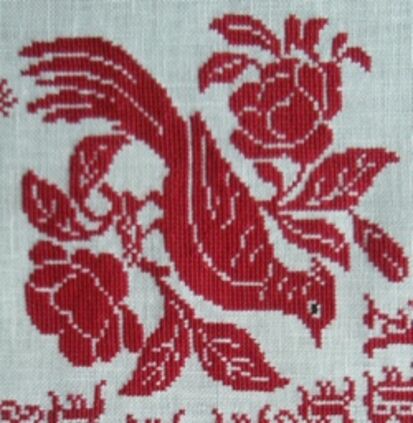 ---
back