FL ca. 1880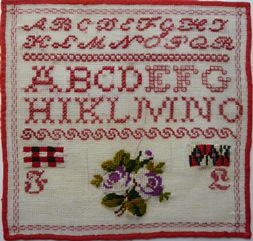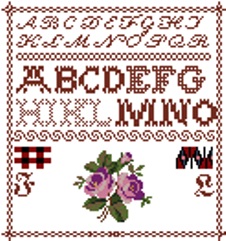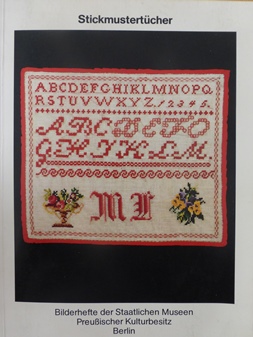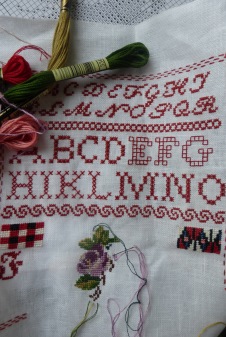 Everything a simple sampler "needs": ABCs, various kinds of embroidery, little borders, motifs and a signature!
FL has been working on coarse fabric with cotton and wool, framed with triple rows of running stitches and edged with red ribbon.
The sampler (inventory number 18B317) belongs to the large collection of the Museum of European Cultures, Berlin. A very similar school sampler from Baden-Baden, also stitched around 1880, illustrates the cover of the exhibition catalogue "Samplers from the Museum of German Folklore" of the year 1978.
Prices:
chart: € 8.-
Crosses: 123 x 131
Size: 17.5 x 18.5 cm
Stitches:
cross stitch
four-sided stitch
Algerian eyelet
Smyrna cross stitch
running stitch