Becke 1810
19th Century | Germany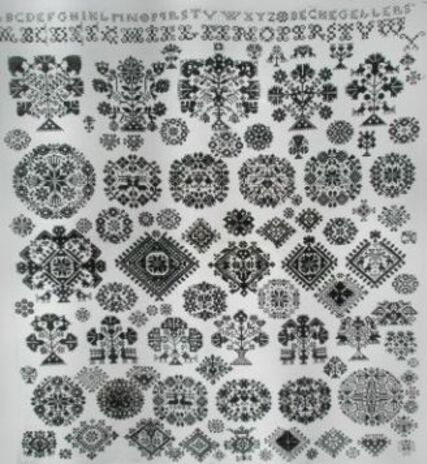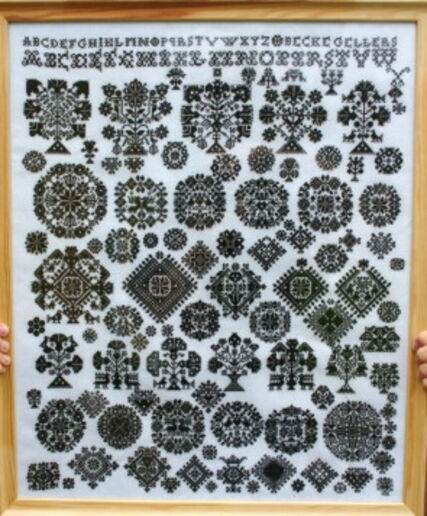 In 1889 the Museum for Art and Trade in Hamburg has acquired the "Becke Gellers" sampler, which is nearly 200 years old today, for ten marks. A sampler from the Vierlanden area with two typical alphabets and one hundred different small patterns – placed in rows or to fill a gap.
Becke has taken great effort to collect the traditional patterns and motifs of the Vierlanden area and to record them on her piece: The tree of life, rosettes, heart and cross, birds, death angels, deer and flowers appear on her silk on linen sampler. The black silk of a few designs has dissolved. Amongst other things reconstruction was possible by working a mirror-image of the motif.
The original sampler is in the Schleswig-Holsteinisches Landesmuseum Schleswig. I thank the staff members of this museum for sending me photos and for their kind support.
Crosses: 339 x 402
Size: 44 x 48 cm
Stitches: Cross stitch, back stitch, satin stitch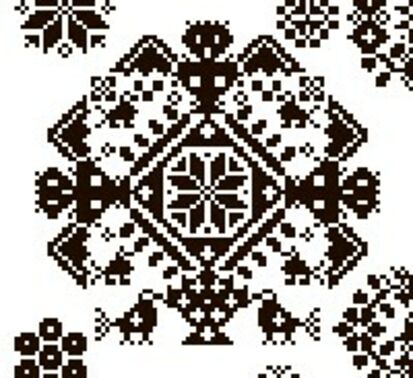 Pictures of a tripto the Vierlanden area:
If stitchers slobber over the Vierlande they mean the famous mostly monochrome samplers. But who even knows the magnificent timberframe farmhouses, the famous intarsia furniture and the Vierlande national costumes often used in the sales promotion of specific products? We visited this beautiful area on a weekend.
---
back