Antoinette 1894-1896
19th Century | France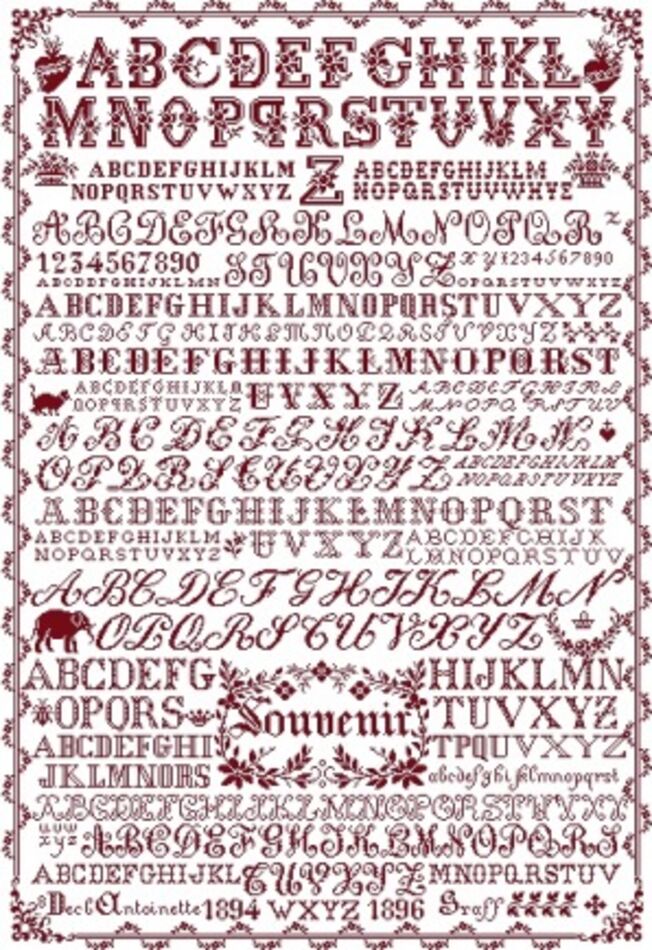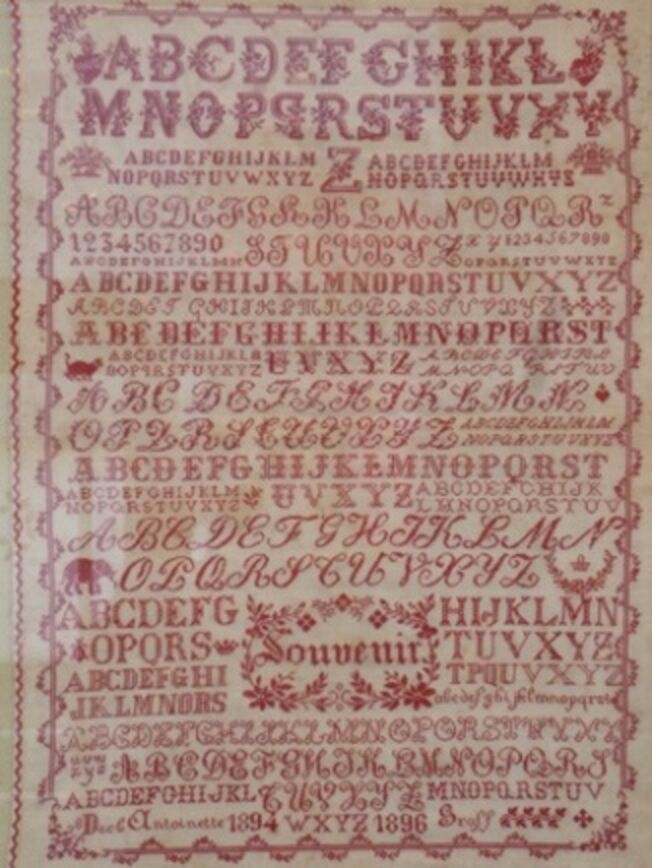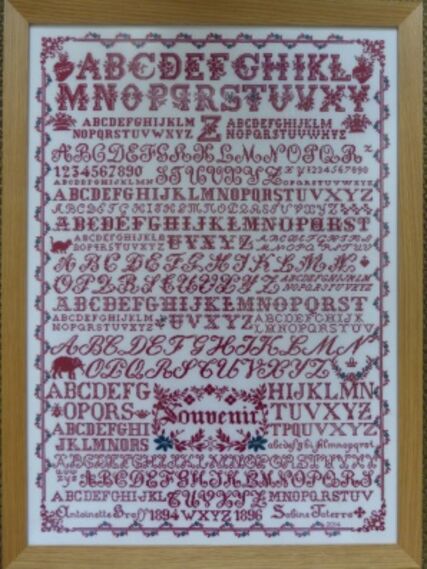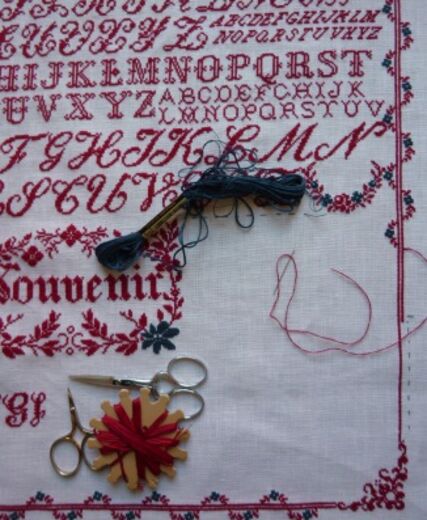 This is a wonderful "memory" of Antoinette, of her admirable EFFORT: collecting a wide variety of alphabets, selecting, designing and placing of larger and smaller motifs and finally the two-year-long stitching of the sampler – dated 8th December 1894 1896.
The first alphabet is dominant, No 106 of Sajou, the letters are decorated with small roses and perspectively designed. On the left and on the right, it is flanked by two hearts – flaming symbols of love (Jesus and the Virgin Mary: crown of thorns and rosary). 22 ABCs harmoniously change their sizes and "vibrations" and the sampler with its corner and border motifs has an almost "airy" effect in the eye of the beholder.
This sampler is owned by Marie-Thérèse Saint-Aubin.
The family living in Alsace at that time fled to France during the Franco-German War of 1870-1871. Her great-aunt Antoinette Graff attended an Italian monastery later. There is good reason to suppose that she made her sampler there at school.
I saw Antoinette's sampler at the exhibition stand of Marie-Thérèse Saint-Aubin on the L' Aiguille en Fête 2013 in Paris. Mad about her wonderful fine works, I went back and forth again and again: admiring "hinted" flowers, insects, ... At the very end there were two samplers , the original piece and the tiny reproduction variation of the grandniece.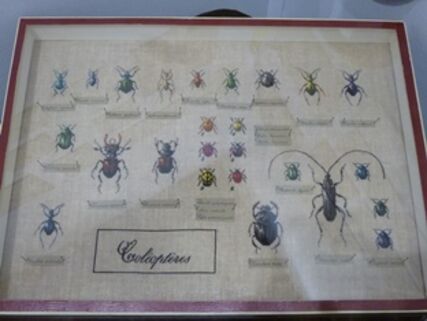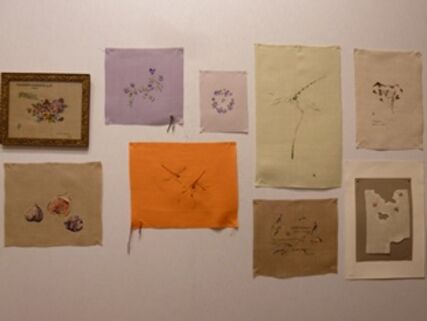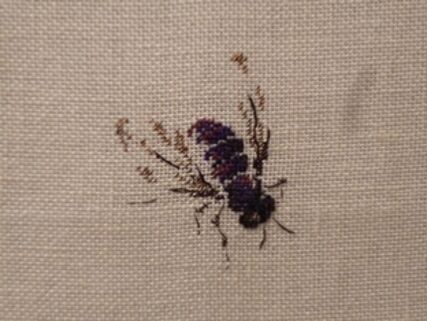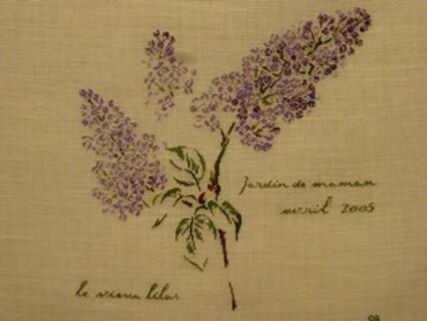 I thank Marie-Thérèse Saint-Aubin for her approval to take photos and I am pleased to present "Antoinette's Souvenir" to you.
Crosses: 373 x 546
Size: 53 x 77 cm
Stitches: Cross stitch
---
back