Annie 1888
19th Century | Great Britain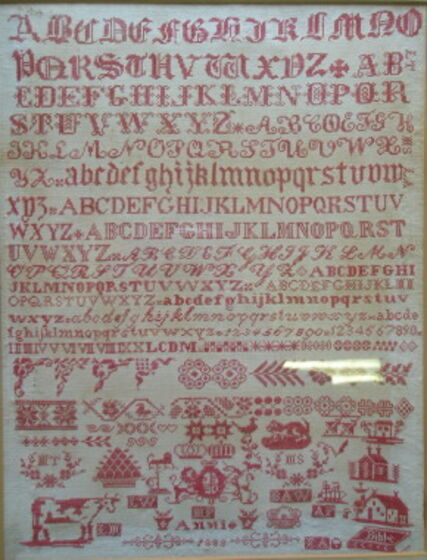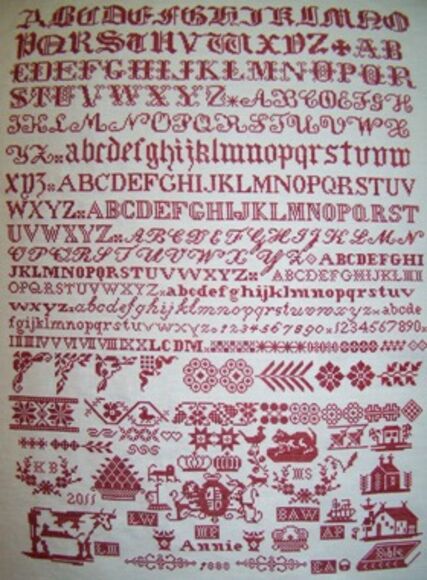 Struck with amazement and with deep respect, I personally had in my hands the small works of art stitched by the girls from the orphanage, when we were visiting the museum in Bristol. A girl named Annie had produced her sampler with the finest stitches in 1888. The size of the original sampler is only 24 cm x 30 cm! This corresponds to 60 count linen!

Several hundred girls by the name of Annie found a new home in this orphanage. I think we will never know which Annie has executed this small piece. The more we take pleasure in this proof of her skillfulness!
The original sampler is owned by the George Müller Orphanage Museum in Bristol. "Annie 1888" is one of five samplers displayed at the museum ("Daisy 1899", "Rhoda Morley 1875", "S. Bailey 1882" and "Rosina Wedlake"). The picture of Annie's sampler is used with the permission of the George Müller Foundation.
Crosses: 266 x 373
Size: 37,5 cm x 52,5 cm
Stitches: Cross stitch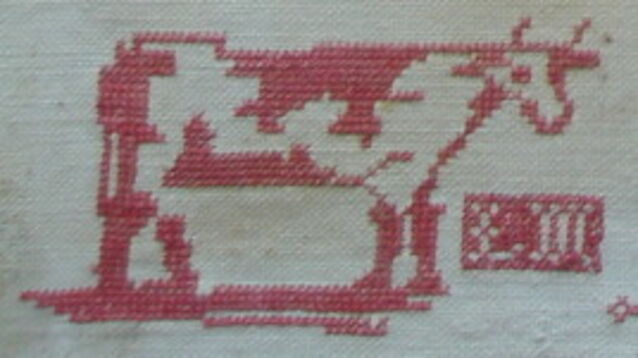 We were on a journey to the United Kingdom, visited the Bristol Orphanage Museum and saw terrific pieces of art.
---
back