Anna Schween 1853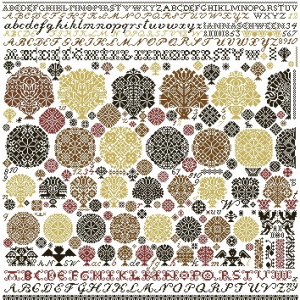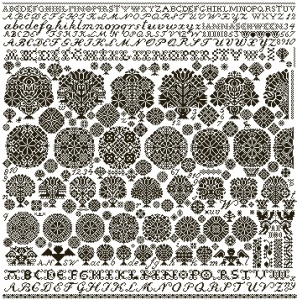 Anna's richly embroidered sampler from the Vierlanden region includes numerous styles of letters and a nearly unbelievable variety of large, small and smallest patterns. Thus Evke Stobbe described Anna Schween's piece dated 1853 in the Zollenspieker – a former customs and ferry house between Hamburg and Vierlanden area – in the year 1986. At that time Evke Stobbe published a wide range of traditional designs of this region and found pleasure in those nice old patterns being copied by needleworkers. They are combined in this replica of a "late" sampler: More sumptuous than before, the art of needlework is displayed - even by the selection of colours.
The original piece is in private property in the Vierlanden region. It is approx. 50 x 50 cm large and worked in polychrome silk on linen.
Prices:
chart: € 22.-
Crosses: 349 x 351
Size: 49.5 x 49.5 cm
Stitches:
cross stitch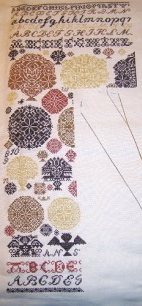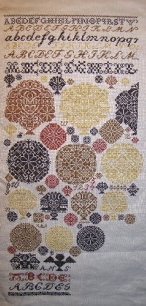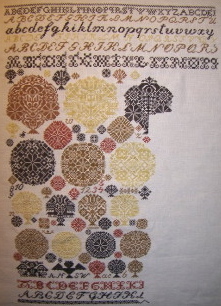 Karen is stitching Anna on 40 ct Ricamo - cream - and using the colors that I recommended. She did convert them to Vikki Clayton silks. Here is her progress on Anna.