Abigail Carman 1867
19th Century | Great Britain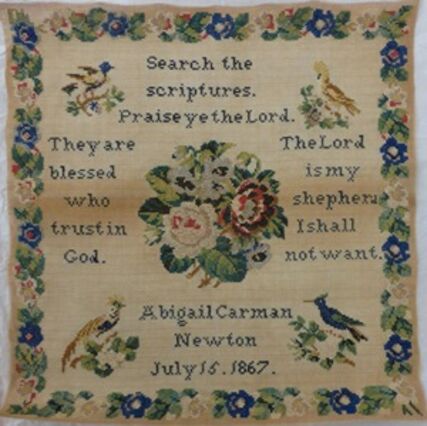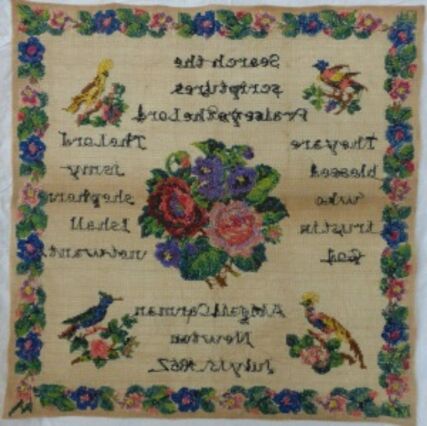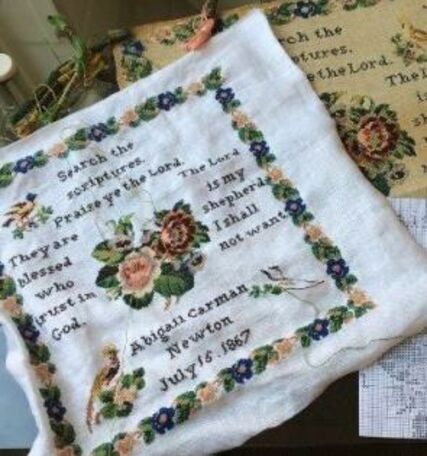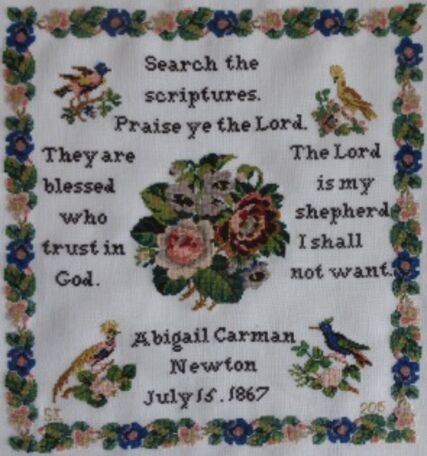 Abigail from Newton
The Industrial Revolution, which began in the late 18th century in England, showed fairly quickly its effects: a social impoverishment of large parts of the population (poverty, disease, social uprooting). The churches were trying to help.
At the beginning of the 19th century, prayers more and more appear on English samplers, the embroiderers seek comfort from their grief, problems are described, for example the sin of drunkenness, or aphorism are stitched in verse.
Abigail designed her sampler very balanced and clear. It is a fine example of its time: A floral border of the late Biedermeier period provides the setting for four birds of paradise, three verses giving hope and a sumptuous floral bouquet.
Search the scriptures.
Praise ye the Lord.
They are blessed
Who trust in God.
The Lord is my shepherd
I shall not want.
Crosses: 209 x 222
Size: 29,5 x 31,5 cm
Stitches: Cross stitch
---
back