WM ca. 1870
19th Century | Germany | NEW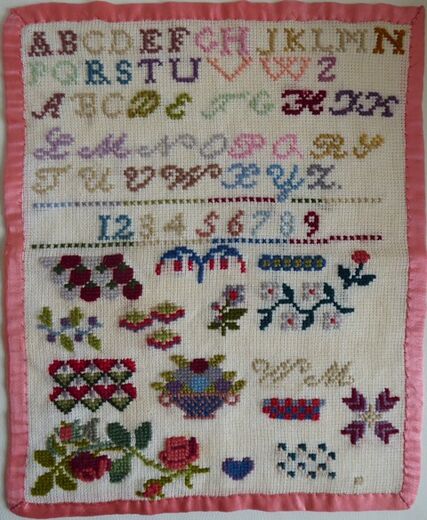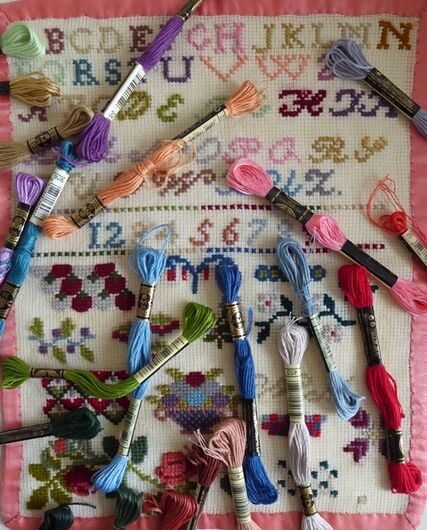 The little stitcher could use or was allowed to use many, many beautiful colours to create her school assignment. Private leftovers or school inventory?
The teacher probably distributed the cut material to all students. Unlike in later years, the prepared pieces of fabric with woven edges were not yet available. Therefore, the stitcher had to line the edges with fine ribbons and stitches.
"Duty" and "freestyle" are evenly spread.
Crosses: 108 x 142
Size: 15 x 20 cm
Stitches: Kreuzstich
---
back