SM 1678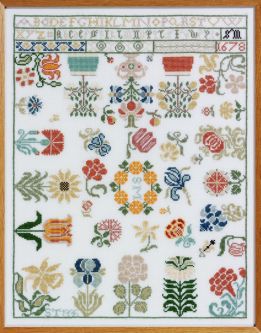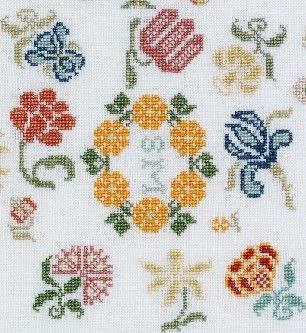 Flowers all around!
In the baroque period a lush garden was presented proudly and the characteristics from the orient and from the New World were shown and they were mixed with the garden flowers that were very popular at that time and they showed of course the prosperity of the owner. The crown imperial e.g. was the most important ornamental plant in elegant German gardens of the 16th and 17th century.
Many of these flowers played an important role in the flower symbolism for a very long time and some of them belonged to the most distinguished plants of the baroque. Because of their appearance or their healing power/effect they are associated with distinctive features, e.g.:
- the tulip - symbol for prosperity/wealth, but for the transitoriness of all earthly things as well,
- the marigold symbolizes the sun and the fate,
- the crown imperial is symbolic of mourning and sympathy,
- the carnation stands for love and courage,
- the sunflower - symbol for pride, idea of prevailing, symbol for the devotion,
- the cornflower is symbolic of the Queen of Heaven Mary, of loyalty and stability.

S.M. has selected nearly all floral motifs that were very popular at that time, in order to design her sampler. A wide variety of small pedicels are arranged around a floral wreath, all surrounded by larger flowers. The two typical fruit tubs and the bulgy vase - upside down - are not missing either.
The original piece was stitched in silk on a fine - 19 x 21 threads - linen ground. It is nearly 40 cm high and 28 cm broad. It is in private property. In the spring of 1996 this Nuremberg sampler was presented to the public in the small exhibition "Historical Samplers" at the Ostholstein Museum in Eutin.
Prices:
chart: € 18.-
Crosses: 190 x 247
Size: 27 x 35.5 cm
Stitches:
cross stitch
back stitch