PAPA ca. 1880
19th Century | France



This fascinating, very modern-looking historical stitching pattern in the form of a leporello with 40 rectangles is graphically exceptionally beautiful in its solid design. A balanced combination of alphabets, borders, patterns and motifs! Have you found the only row of numbers? And the word PAPA?
Presumably, this double-sided printed embroidery pattern (size of the original: 19 cm x 75 cm) of a Frenchpublisher was released around 1880. Referring to France would be the lacking letter "W" and the typical colour motifs (the Eiffel tower, altar cup). But it still remains a mystery as long as the cover is not found.
This turn-over pattern decorated a wall in the home of my friend Marina for years. Thank you so much for the opportunity to present it here.
Crosses: 174 x 678
Size: 25 cm x 96 cm
Stitches: Cross stitch, running stitch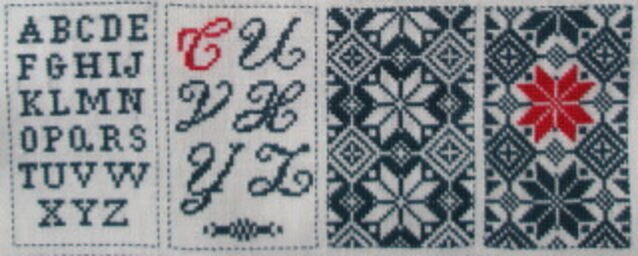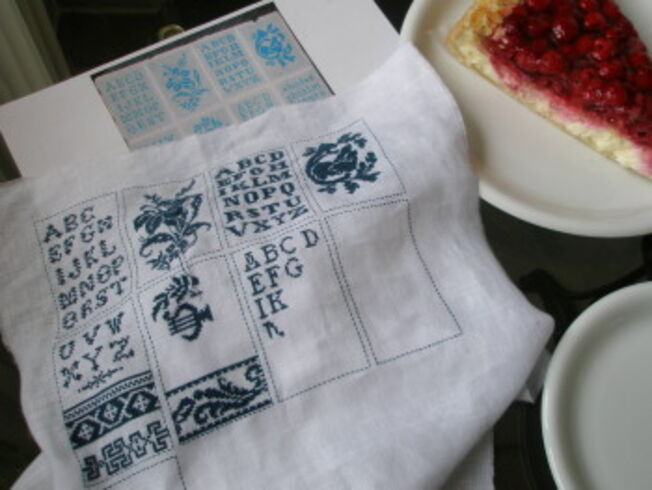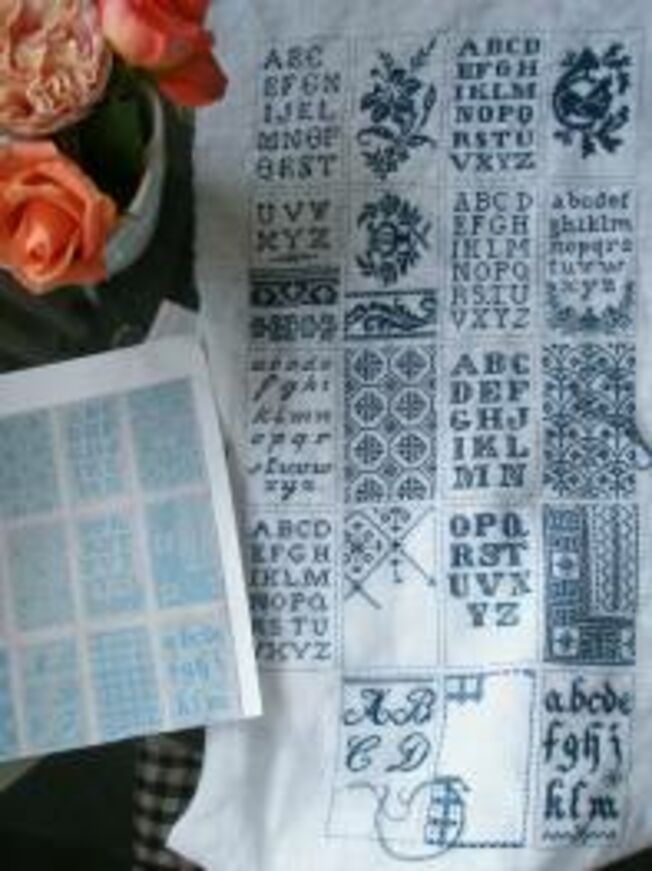 Here is Donna's WIP of the "big" PAPA... Wow!!! She is using very fine 45 ct Florence Creme and HDF Victoria Clayton Mermaid Blue combos. Donna has finished!!!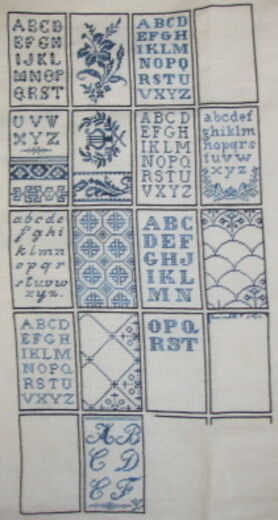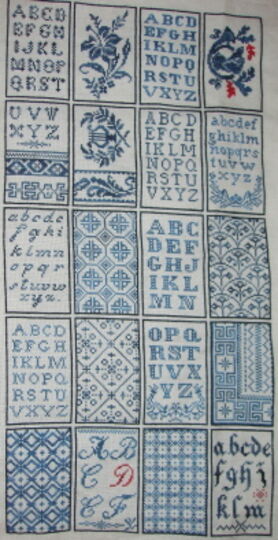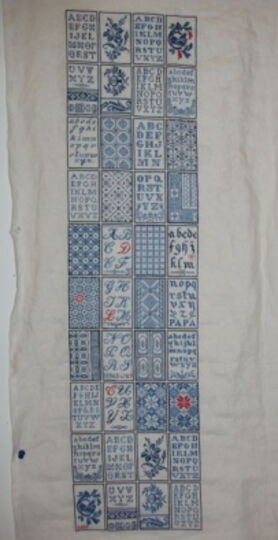 ---
back