Martha Stones 1840
19th Century | New World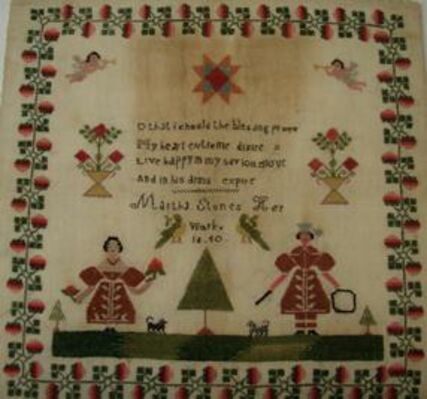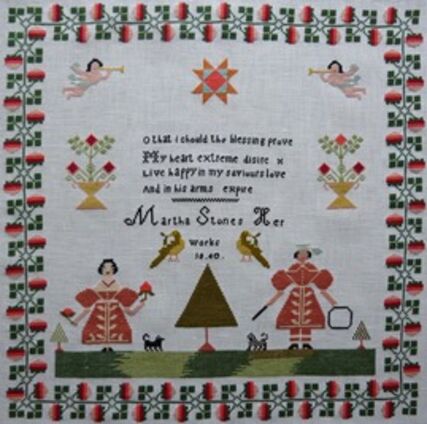 Martha Stones presents, spruced up nicely, two young girls, dressed in finely patterned fabrics - tightly laced for hourglass silhouette according to the latest fashion trend, with bulbous sleeves and crinoline, with hat and necklace! Were they dressed for a portrait with a decorative object (flower, fruit) or with an essential of their favourite activity (dressage hoop for the dog)? Wealthy families throughout Europe and North America were aiming to commission such paintings in those days.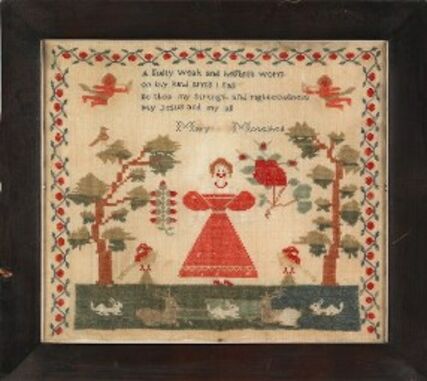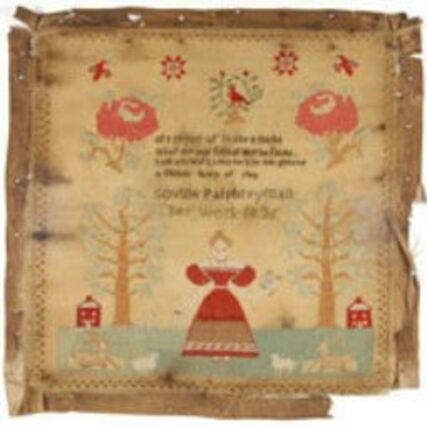 An elaborate strawberry border frames the whole thing. The strawberry is a common motif in visual art, the "paradise plant" in Christian art is a symbol of humility and modesty - and an attribute of Mary, the Mother of God.
Although Martha has placed the Christian verse (O that I chould the blessing prove / My heart extreme disire / Live happy in my saviour's love / And in his arms expire) in the central section of her sampler, above it hovering angels and the "star of Bethlehem ", these two girls define the entire sampler. This kind of composition is uncommon on samplers in the English-speaking world.
I thank Tina Starke for showing her "treasure" on the internet and her search for a person who counts the sampler. She provided me with detailed photos and corrected my colour selection. She supposes the origin of this sampler in Pennsylvania.
Crosses: 261 x 262
Size: 37 x 37 cm
Stitches: Cross stitch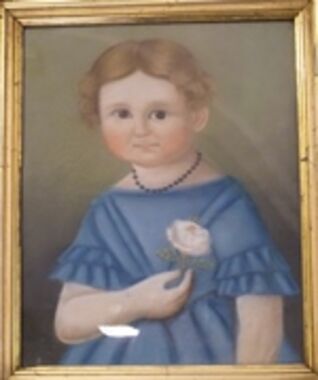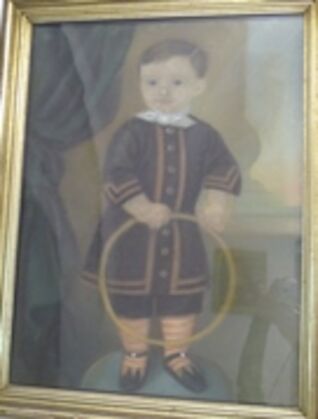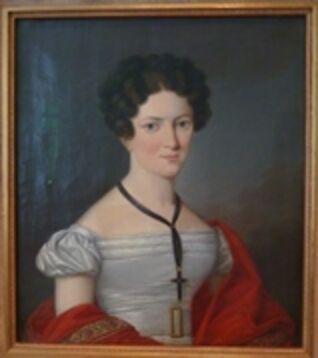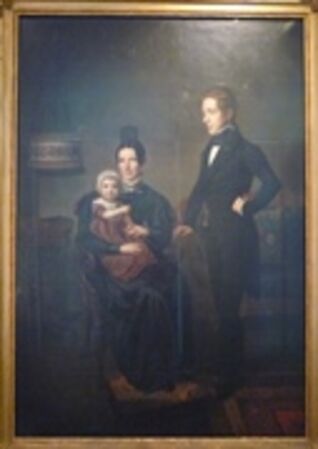 ---
back