M. Geel 1880
19th Century | Germany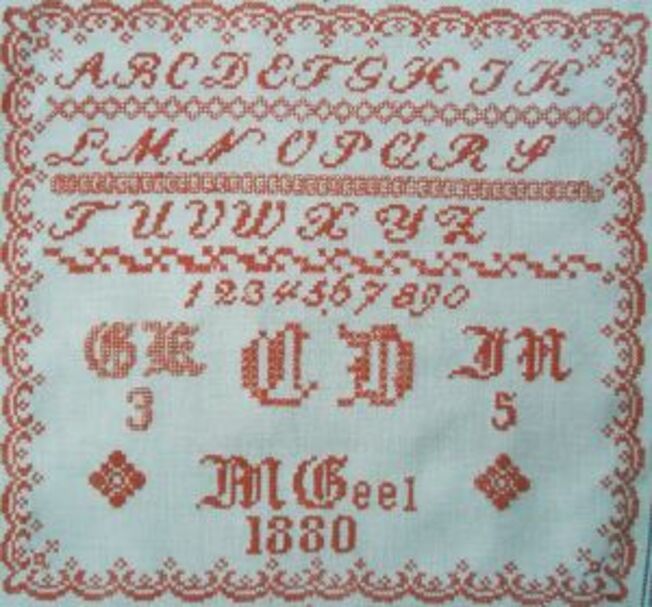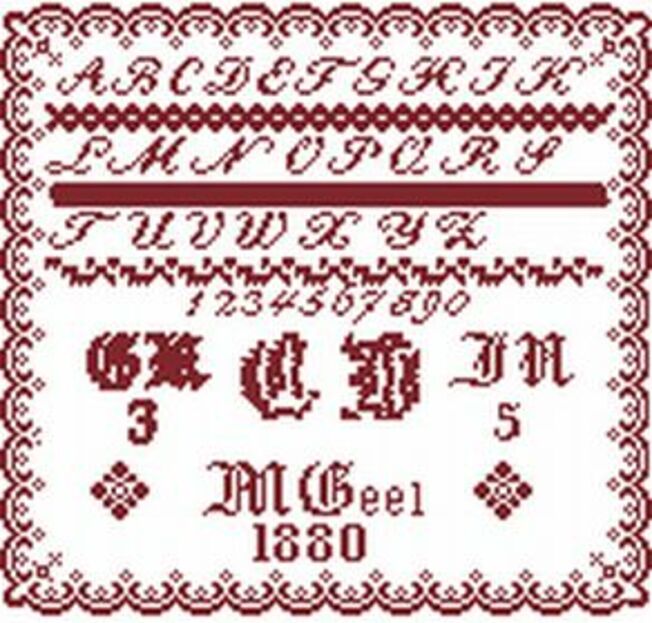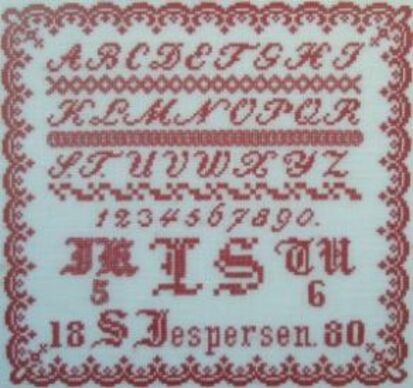 M. made her sampler in 1880 during her needlework lessons. She practiced three different stitch types. A simple alphabet and a series of numbers separated by three simple borders fill out half of the small piece. She worked the large initials in the bottom section in these different types of stitches.
M. seems to have attended the same school at the same time as J. Jespersen, because their little samplers are very similar.
These samplers were personalized by adding their names.
The original is in my possession.
Crosses: 157 x 147
Size: 22,5 x 21 cm
Stitches: Cross stitch, sqare stitch, Algerian eyelet

---
back