Luise Traudt 1890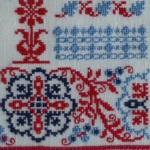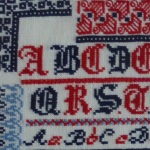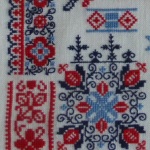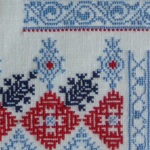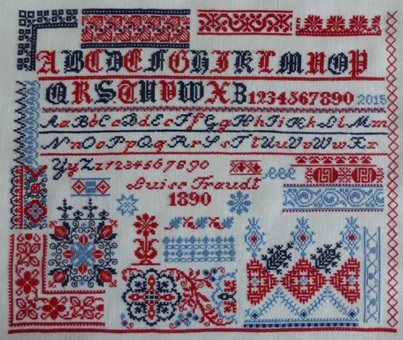 In 1890, the needlework teacher probaby gave the following task to her pupils: Design a sampler and use an alphabet, numbers, borders and corner motifs applying different stitches. Now the creativity of Luise was in demand. Fabric and yarn were probably provided by the school.

An exceptionally nice result was handed in for grading by Luise.

The original is privately owned. It measures 53 cm x 45 cm.
Prices:
chart: € 16.-
Crosses: 237 x 199
Size: 33.5 x 28 cm
Stitches:
cross stitch
eyelet stitch
herringbone stitch
chain stitch
double-running stitch
star stitch