Louise Rigaud 1895
19th Century | France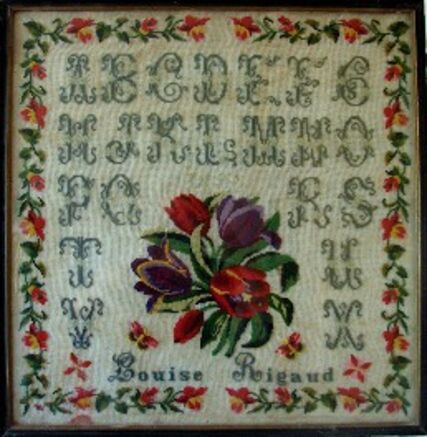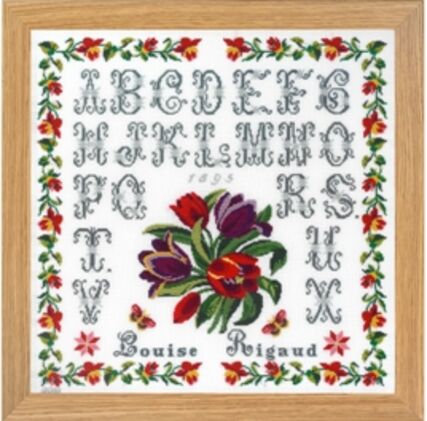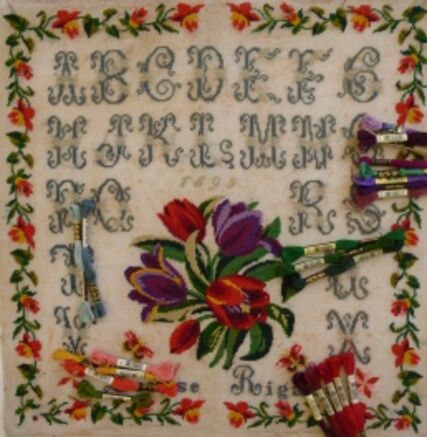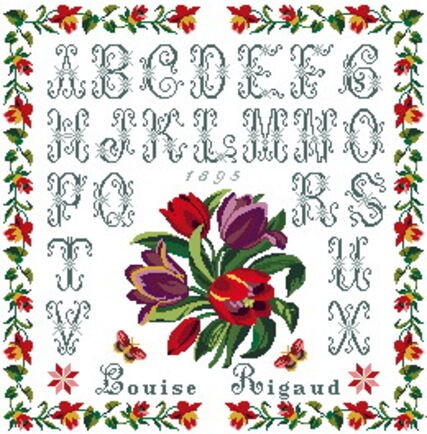 I found on ebay Louise's magnificent bouquet of "French tulips" worked in Berlin Woolwork and we were able to purchase it by auction. It should be a 60th birthday present for our friend Margit Guerrein. Now it belongs to her large collection.
The "moving tulips" are a very rare motif on samplers. The fuchsia border is characteristic, too. The French alphabet could not be assigned to any well-known company.
In 1895, Louise Rigaud worked her central motif in vibrant colours and she proudly fitted in her name between the two stars.
Crosses: 256 x 259
Size: 36 x 36,5 cm
Stitches: Cross stitch
---
back