EH 1875
19th Century | Austria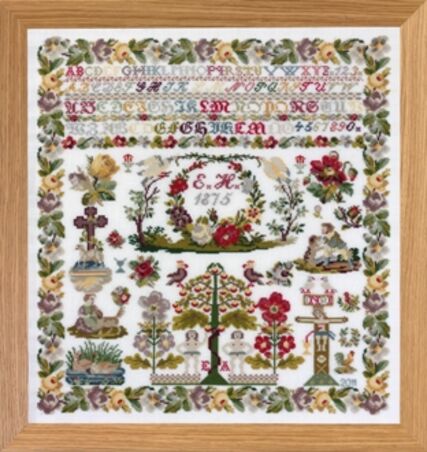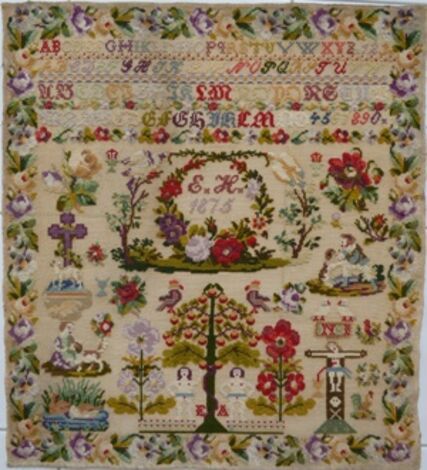 Could paradise look like that?
Cheerful in the colours,
surrounded by an opulent rose "hedge",
children playing with their "friends",
a small duck pond giving shelter,
with billing doves, "binding" a beautiful wreath of flowers,
and a paradise garden where Adam and Eve can stay protected under the leafy canopy.
The little stitcher added the motifs "Christ on the Cross" and "The Lamb of God" (on a rainbow cloud here) as symbols of love and devotion. Flowers everywhere – close together – and uncrowded, anyhow.
The Biedermeier period (1815-1848) is long gone, but it comes to life again here – "childlike": now in wool, worked in rich aniline colours, on coarse canvas. On the reverse side, the original colours are still to be seen clearly. For 140 years, the light has gently faded the colours. Very attractive in our mind – nowadays!
The composition of a traditional sampler often pursues a plan and it is the stitcher's hardest task. Four rows of alphabets have been "supported" by more complicated borders and separated from the main section of the sampler. Here both of the main motifs, "Crown" and "Garden", form a central vertical axis. A nice variety of flowers and several scenes have been harmoniously placed.
For a short time, this sampler probably originated in Austria is part of the collection of my friend Margit Guerrein. Once again, both of us could take pleasure together in this sampler. I am very grateful that she was able to manage without "EH 1875" for three months so that I am in the fortunate position to present it to you here.
Crosses: 262 x 285
Size: 37 x 40.5 cm
Stitches: Cross stitch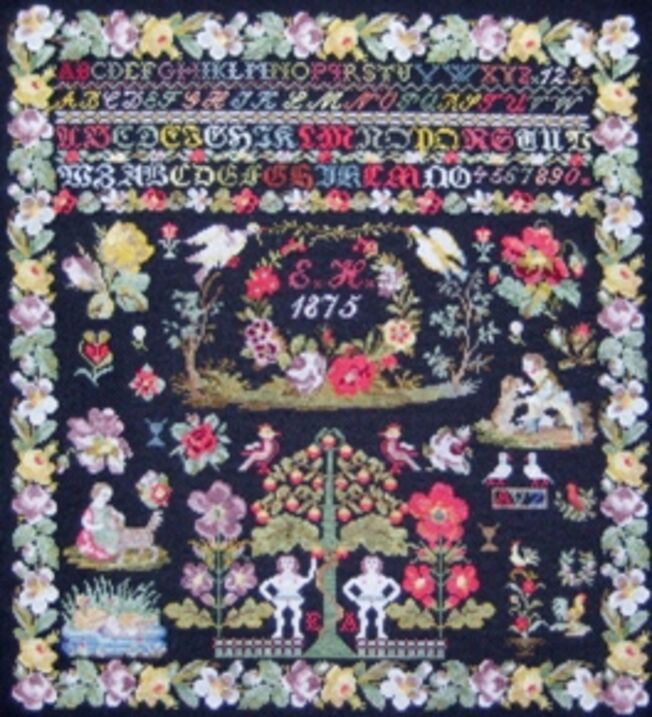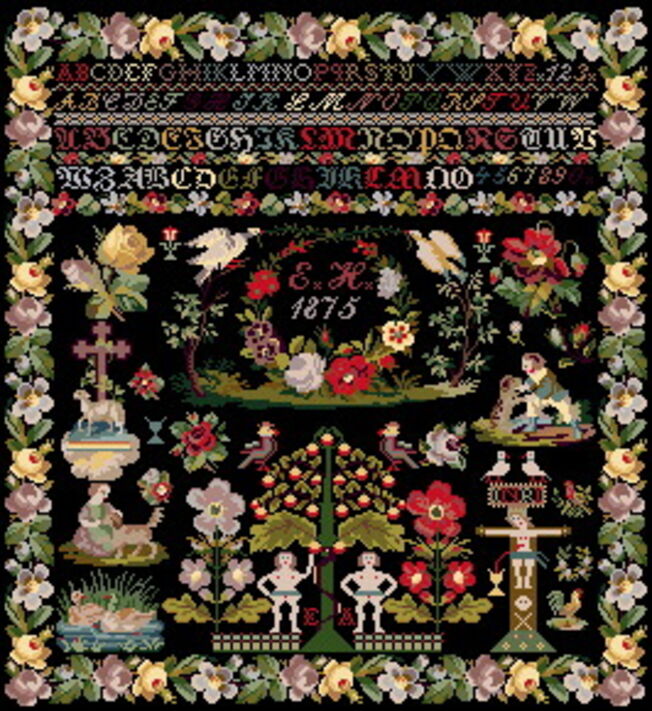 ---
back