C. A. Bunch 1945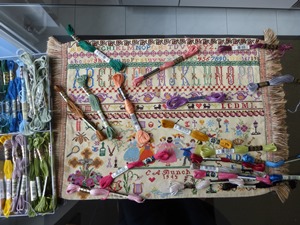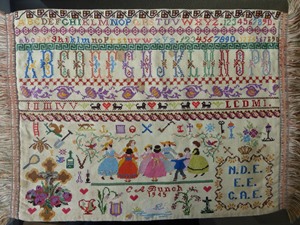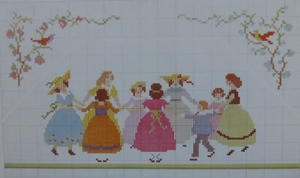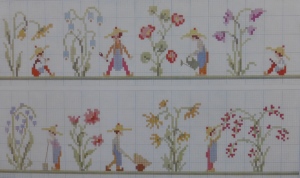 A dance underneath the maypole? 1945!? A sampler by the end of World War II !?
Dancing children, bright colors, many small, scattered, childish motifs, a large French motif – exactly like this the stained, dirty sampler of "C A Bunch" was in front of me at a flea market. I had to "save" it.
Probably this sampler is of French origin:
- the children motif and the plants originate from DMC,
- the capitals from Sajou,
- and I found even the cross on French samplers.
Whether C. A. Bunch wanted to express with her work her delight in the end of the war or her integration in a family – her initials are in the cartridge as well - remains a mystery.
Now the sampler of C. A. Bunch belongs to the collection of Margit Guerrein from Berlin.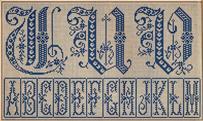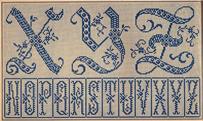 Prices:
chart: € 18.-
Crosses: 295 x 252
Size: 42 x 36 cm
Stitches:
cross stitch
running stitch
Algerian eyelet