Barber Meins 1840/42
19th Century | Germany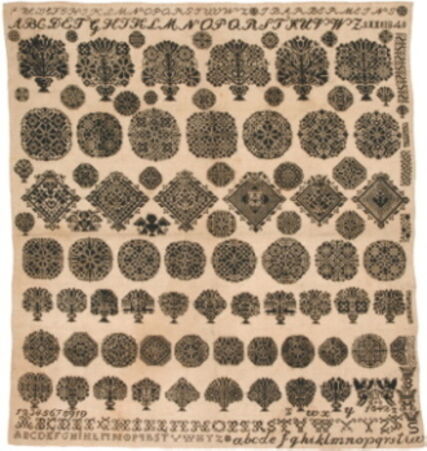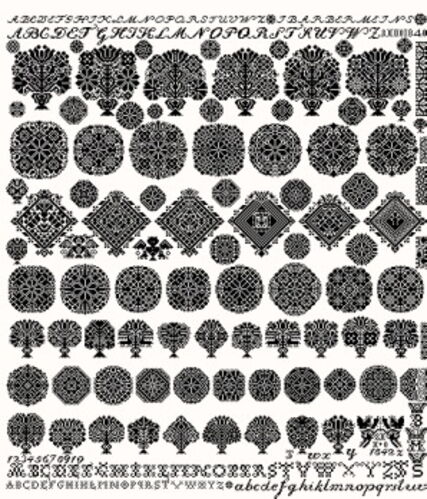 Barber Meins' magnificent Vierlande sampler dazzles every viewer even today after more than 150 years, especially by its straightness, its clarity and rigour! We admire the patience, creativity, the diligence and skill of maiden Barber Meins, who collected an incredible variety of trees of life, roses and diamonds accurately executed with black silk on exceptionally fine linen in two years (!).
The young stitcher must have been very proud of her needlework, because she signed it with her crowned initials and placed the completion year among the angels.
Now Barber's sampler belongs to the collections of the Hannover Historical Museum (access number VM 7785). It was purchased by an individual for 10 reichsmark in 1903. Many museums across Europe tried to record the life and work of the rural population of earlier times – especially at the end of the 19th century, because values and traditions were in danger to dissolve more and more in the pre-industrial times. Many donations and purchases of that time are the basis of museum stocks today.
Crosses: 403 x 463
Size: 57 cm x 65,5 cm
Stitches: Cross stitch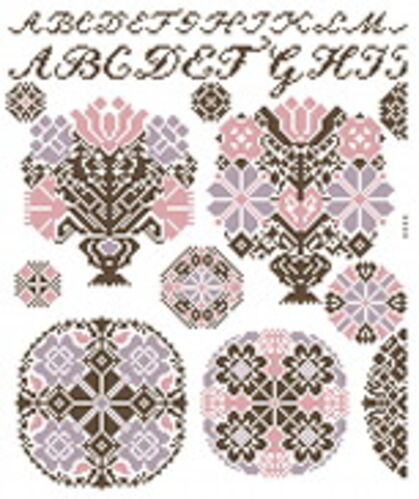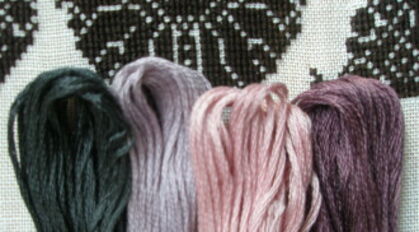 Karen Bugg has been working on Barber Meins for approximately three months using HDF - Imperiolosity on 45 ct Florence... a great piece ... Gorgeous!!!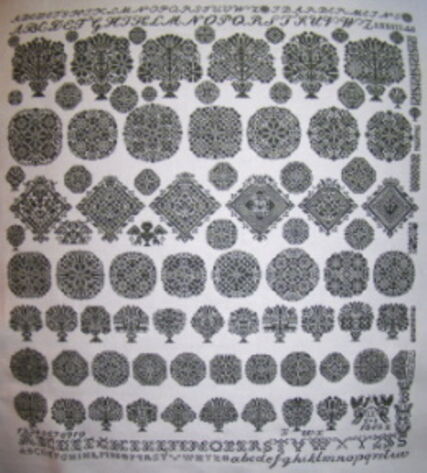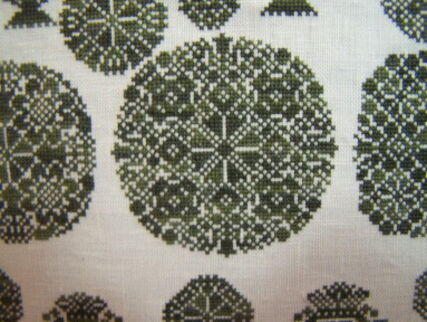 ---
back